Artistic Freedom
Imagine a place with freedom in its artistic programming – a place which goal is to invent new formats, feature emerging artists, and structure research that brings more knowledge to the community. 
THIS is LE BAL, an independent exhibition, publishing, research, and educational platform, dedicated to visual arts including photography, video, cinema, and new media. 
Created in 2010 and supported through Friends of Fondation de France, LE BAL was co-founded by its current co-Director, Diane Dufour, and photographer and filmmaker, Raymond Depardon.
LE BAL's impact is clear. "Today it is absolutely essential that cultural places bring more debates and awareness about what makes us citizens of one community, city, world" Dufour shares. "And LE BAL is one of those rare places that allows this type of bridge between a formal, aesthetic appreciation of creation and political and social awareness".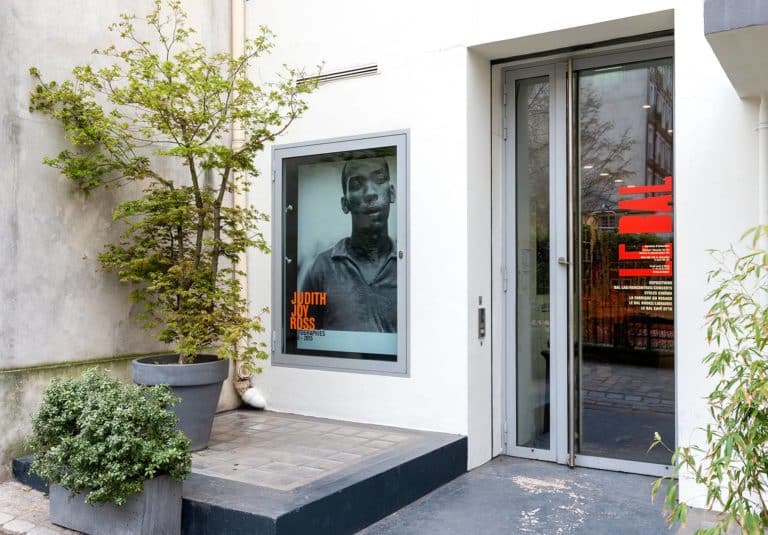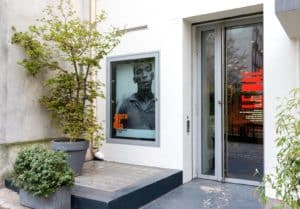 © Marc Domage
Between Art and Life
While LE BAL's namesake comes from its history of being a Roaring 20's ballroom in the historic south Montmartre in Paris, France, ("Bal" means "ball" or "dance" in French), it also represents an acronym for the phrase "Between Art and Life." 
Dufour says, "The outlook of artists on our contemporary society is vital to understanding our position, our conscience, our possible leverage in this world." 
A critical part of LE BAL's mission is to bring visual literacy to young people and decode the contemporary visual messages within advertising, documentary photography, social media, and more. 
This is vital training for youth as they continue developing the critical thinking skills needed to understand the context of images. LE BAL's educational platform called La Fabrique du Regard (or "The Making of Sight") is one of the most innovative image education platforms in the world.
"Helping teenagers to decipher images is essential to develop their point of view, their critical mind, their judgment, their citizenship" Dufour explains. "Who took this picture and why? Who speaks in this image? What is this image trying to say, promote, or sell? How will this image be shown and to whom? Will it make a positive or a negative impact?" are among the key questions central to the visual literacy process.  
A companion to education, LE BAL curates exhibitions that encourage confrontation and questioning. Beginning in March 2022, LE BAL launched an exhibition of Judith Joy Ross, one of the most famous contemporary photographers in America, unknown in France.
Ross is widely recognized for her portraits, most often in series representing moral, civic, or existential concerns, showing the breadth of human emotion and experience.
Sustaining the Future of Art
LE BAL was born out of vision, but without starter funding. It's now equally funded through the organization's fundraising (ticket sales, patrons), public funding, and private foundations, especially the ones devoted to supporting outreach programs and promoting citizenship awareness through visual awareness.
LE BAL's financial structure allows it to remain independent and pursue art programming and education that impact society. But, with an annual budget of 2 million euros (approximately $2.16 million), each funding source is needed to secure its long-term actions.
Donations from friends like you are tax-deductible in the United States and help LE BAL provide residency grants for young artists and fund La Fabrique du Regard and research programs that combine scholars with artists.