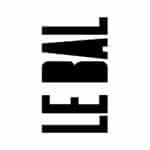 Created by Raymond Depardon and Diane Dufour with the support of the city of Paris, Le Bal is an independent exhibition, publishing, reflection and educational platform, dedicated to the contemporary image in all its forms: photography, video, cinema, new media. Since 2008, its educational center, Fabrique du Regard, has carried out in-depth work each year with 2,000 young people aged 6 to 25 to teach them to decipher images, so that they can become active viewers.
Thanks to Friends of Fondation de France, US donors can support this initiative as well as two other types of actions :
Support of young talents through residencies grants/programs,
Research programs combined with scholars and artists.
© LE BAL-Clémentine Baert