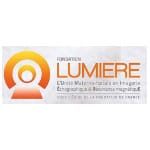 Fondation Lumière is a donor-advised fund at Fondation de France. It aims to:
Improve the care and prognosis of prenatal pathologies and to reduce morbidity and mortality in the short, medium and long term;
Develop, evaluate and standardize tools for fetus and placenta imaging;
Develop research and improve knowledge of prenatal pathologies;
Assess the correlation between intra-uterine development and future life;
Build public awareness and training for practitioners involved in prenatal care.
Thanks to the donors of Friends of Fondation de France, Fondation Lumière maintains an integrated platform of care, research and imaging training at Hôpital Necker – Enfants Malades, Paris.