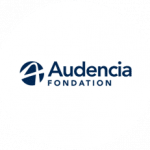 Fondation Audencia supports the overall development of Audencia business school, which was created in 1900 in Nantes. It also provides social, cultural and educational support to Audencia's students.
US donors will support Audencia Foundation's scholarship program organized around 3 axes:
– The" solidarity fund" to provide a response to issues of equal opportunities and support for student living costs.
– International scholarships for students who cannot otherwise complete their studies abroad because of high living costs. Also merit scholarships for international students coming from countries with low purchasing power.
– "Entrepreneur grants" for student entrepreneurs so that they do not have to worry about their living costs when starting their projects.