A Brief Background
In 2005, founder Jane Ross passed a group of high school students speaking French and asked them if they had a language retention program at their school. After hearing their complaints that there was not, she approached the French Embassy and proposed a program to help. Shortly after, she returned to that school and offered to start an after-school program, which is currently present in 7 high schools today.
Partnerships and Projects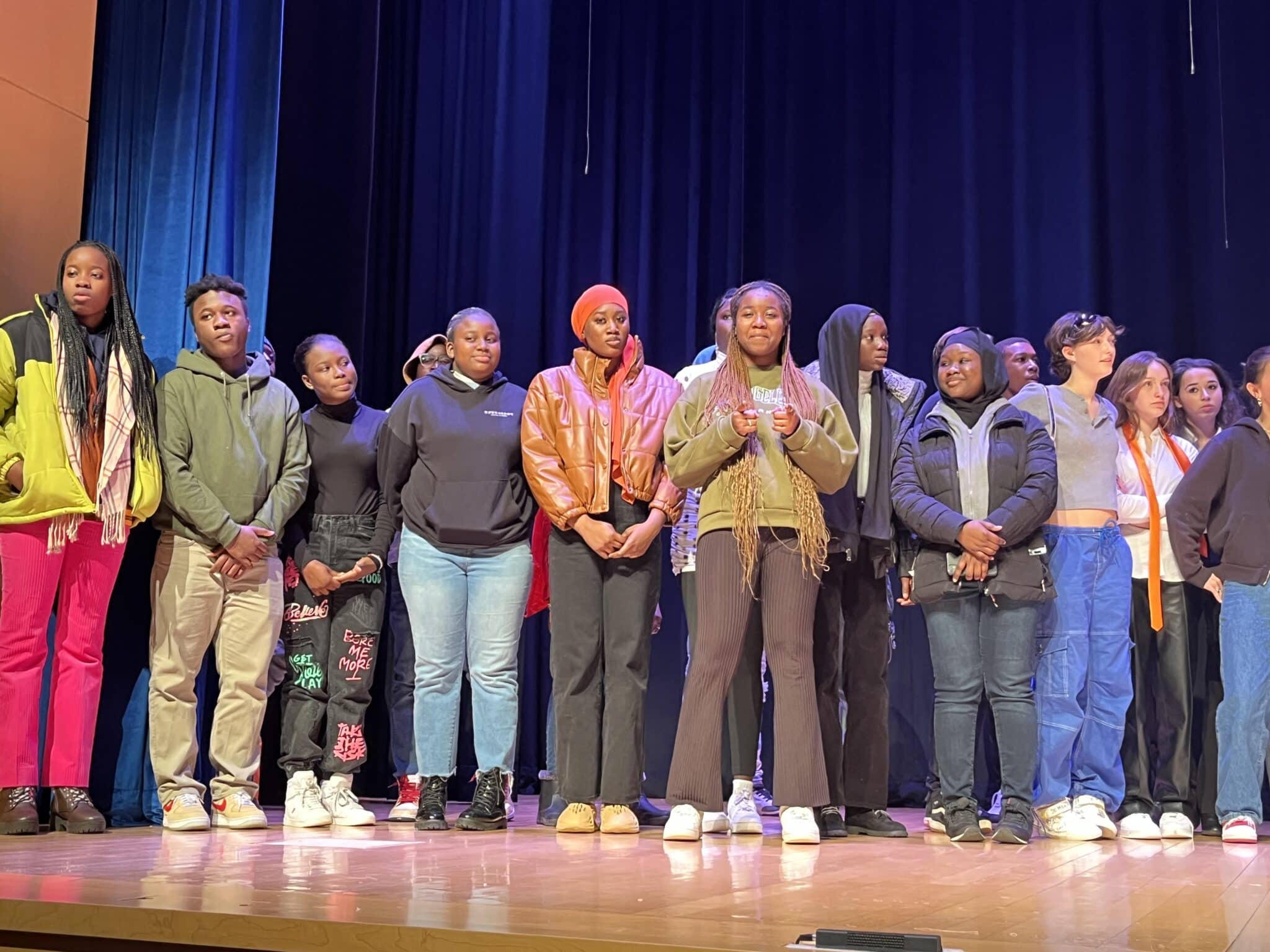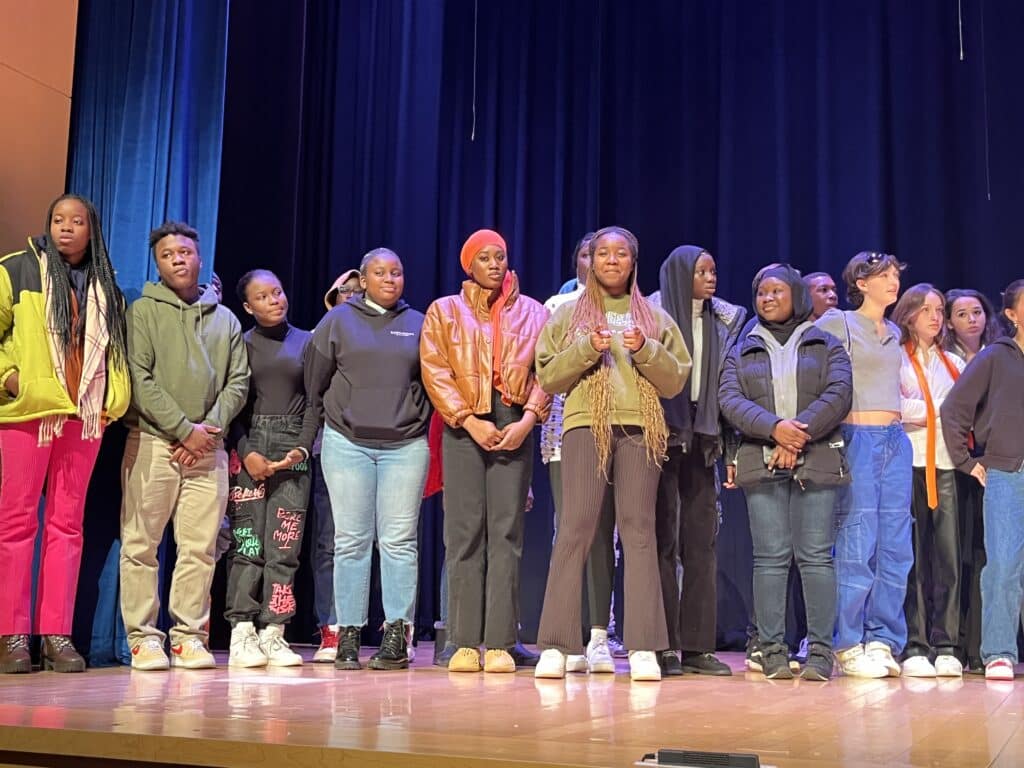 After contacting schools and learning whether or not the school has French-speaking students, recruitment and info sessions follow and students enroll on a voluntary basis. Other times, schools approach them. Oftentimes, the programs are implemented in underserved communities in Brooklyn and the Bronx. The learning models are different, depending on the schools. Teachers bring their talents and use the lesson plans and resources collected through the years; they meet with students once a week. In some schools, a class may run during the day, like the Advanced Placement French classes. Agnès Tounkara, Program Officer, says, "The ultimate goal is to help students maintain their French," so the ways in which they go about doing so may vary.
Students are also encouraged to partake in various cultural and artistic projects. Each year, students participate in the French Theatre Festival run by Lycée New York. Various bilingual schools present theatre plays that their students have written and rehearsed and compete. Not only does this give students an opportunity to meet other students from bilingual schools, but it gives them the opportunity to work on a collaborative and artistic project. Other projects students partake in are photo contests, artistic self-portraits, music videos, movie shorts competitions, and poetry contests.
Staying Connected and Creating Community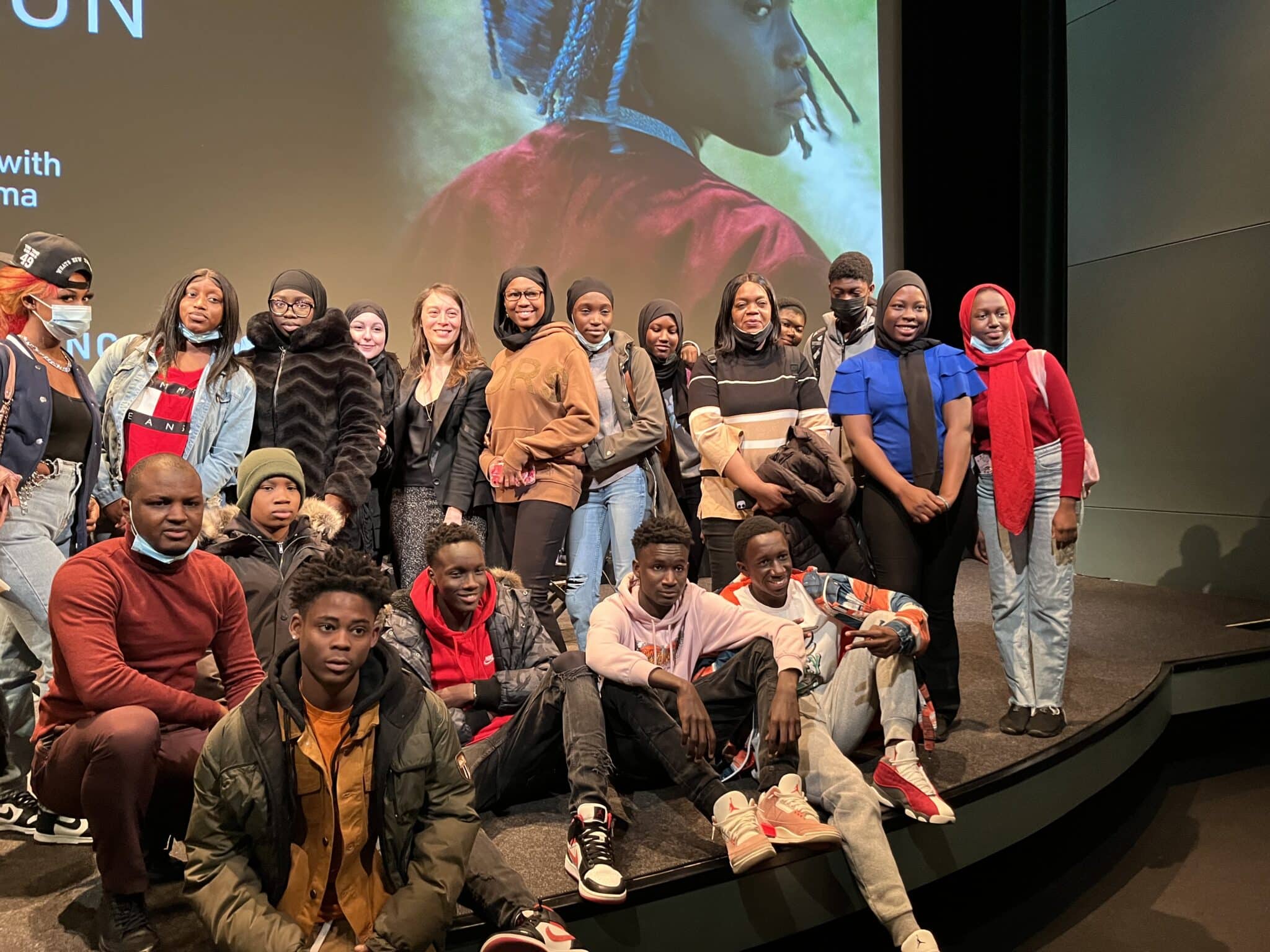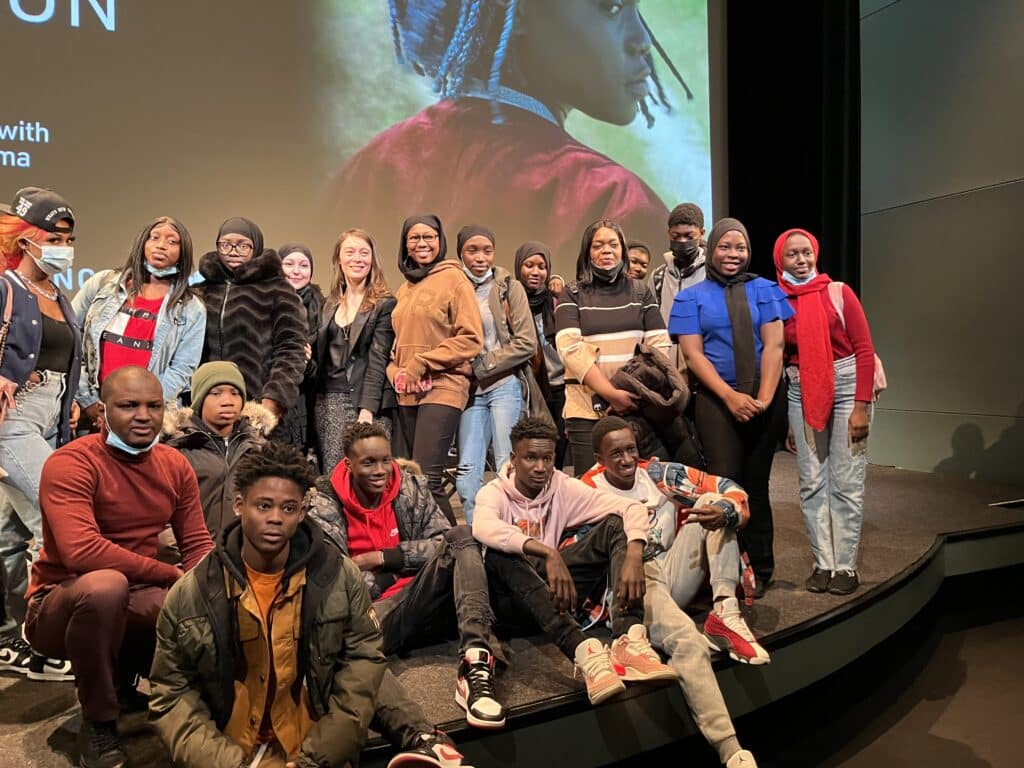 The content of classes is centered on students' culture. Tounkara explained, "The curriculum taps into African and Haitian culture. The poems, texts, and movies are found in the very rich French-speaking world." Activities help students connect to the cultural world around them. Those in the program are taken out of their neighborhoods and into the city to explore, which may be a new experience for some. Groups may take field trips to museums or attend movie showings at the French Institute Alliance Française.
Participating in group activities and working on a curriculum together bonds these students to one another and cultivates community. Once a week, they are able to meet with others like them, making the program a safe space to relax and be themselves. Immigrating requires these young students to come to a new country with a new culture and a new language. It is a difficult experience that can leave many longing for a space to feel at home. The program makes it possible for students to meet with others who have a shared experience. What the program gives them is truly treasured. "The community we are able to create in their schools brings immense value to their lives," commented Tounkara.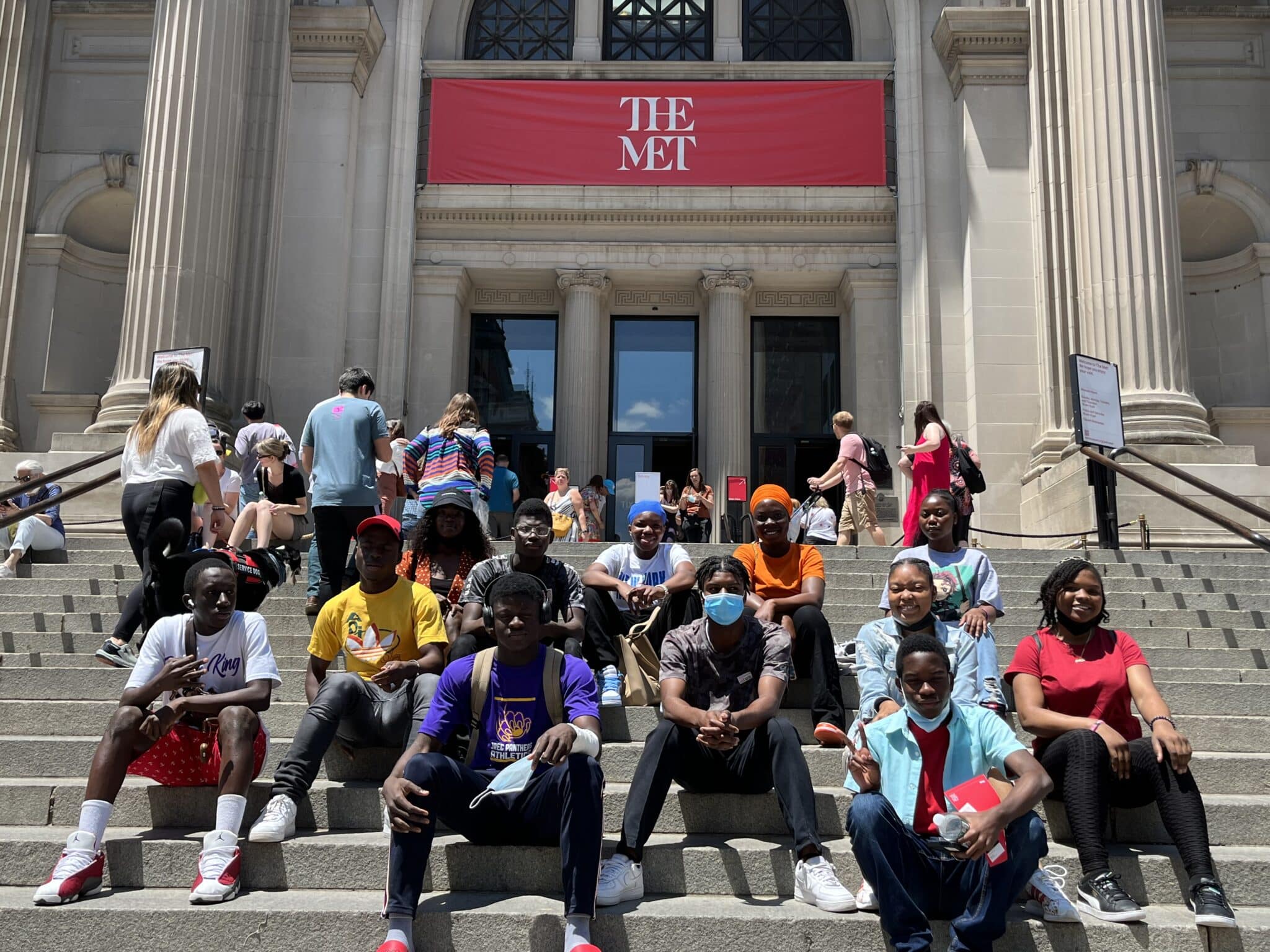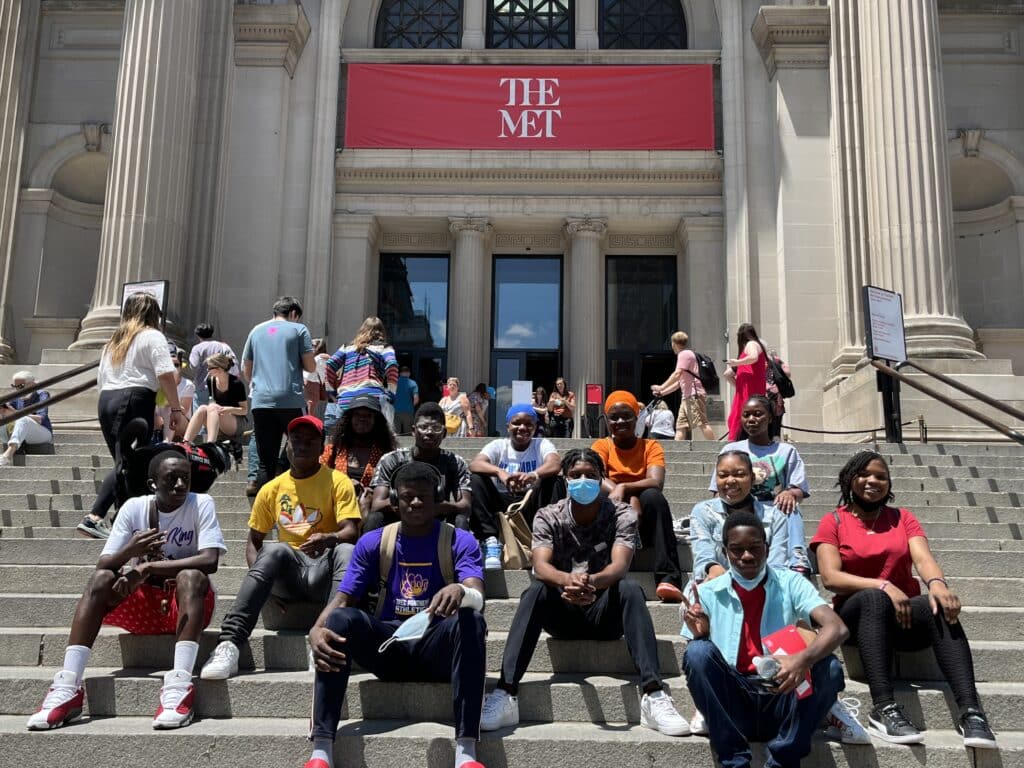 Providing Lifelong Opportunities
In addition to keeping students connected to the language, other students, and their heritage, The French Language Heritage program sets students up for success. Tounkara mentioned, "The program helps them understand that being bilingual is an advantage and will differentiate them." Whether it comes to applying to college or a job, knowing a second language is a valuable asset. With French being a global language, students are open to new possibilities. Despite any other disadvantages the students may face, the program ensures that language is not one of them.
Ways American Donors Can Support Their Actions
Friends of Fondation de France is working closely with the French Embassy on many topics and aims to lead philanthropic efforts supporting French culture. Bringing attention to this program built by FACE Foundation seems important to us.
The need is great for future efforts. The program is currently located in NYC, but all around the US, there is a growing number of young students where only English is spoken and they are French speakers. More programs need to be opened to meet the growing needs. The program has a national ambition and is currently talking with school districts around the country. Their goal is to grow in school districts where there is a significant number of French-speaking students. If you are interested in supporting the French Language Heritage Program's ambitions, consider making a donation.