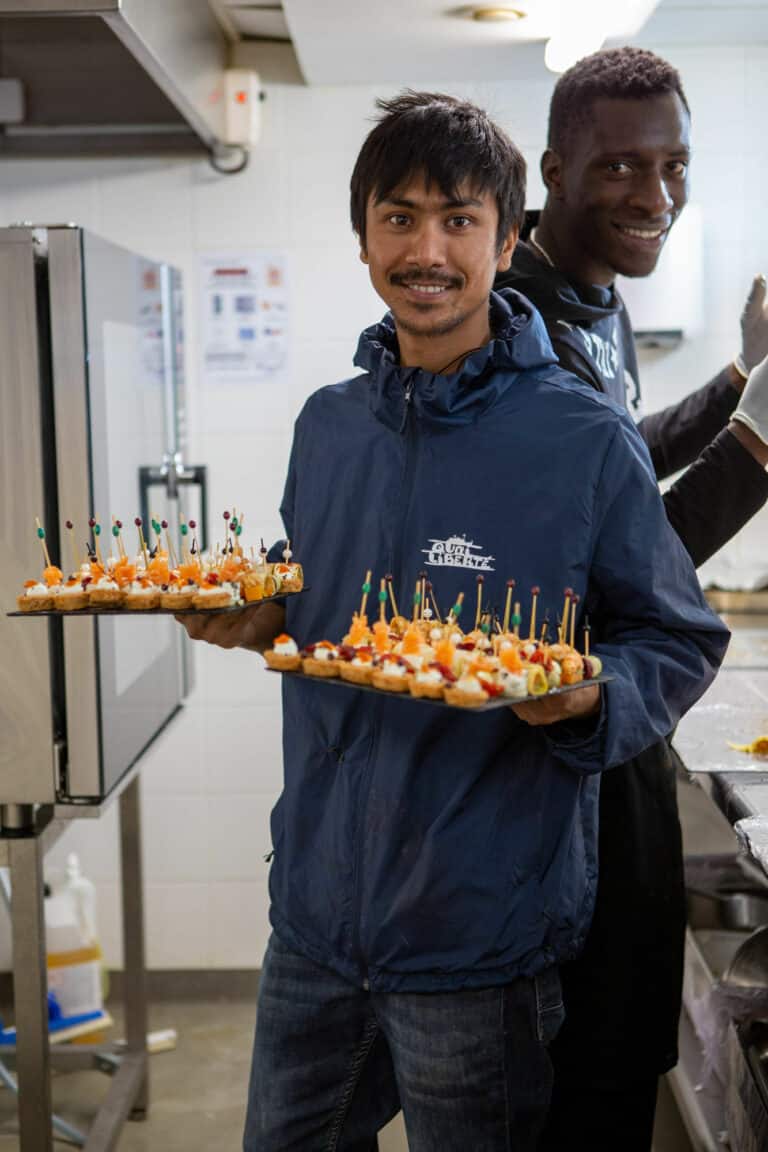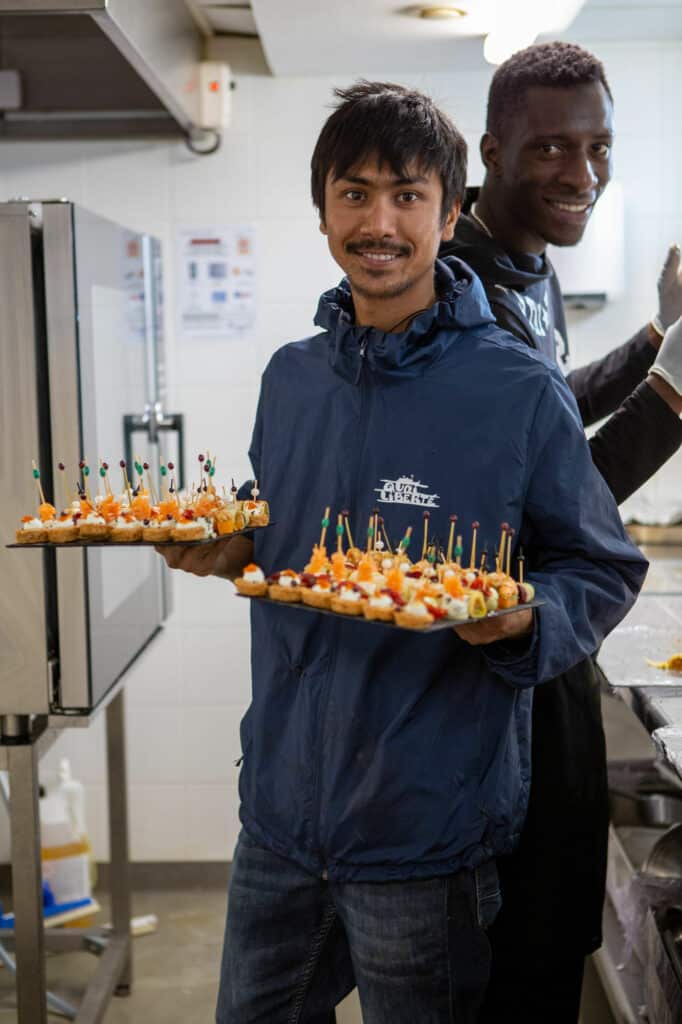 The Foundation for Compassion
After spending seven years as a prison chaplain in Nanterre and witnessing the dehumanizing effect of confinement and isolation on prison mates, Clotilde Gilbert founded Wake up Café in 2014. She realized that 80% of the 90,000 people who leave jail have no solution and no one to help them. With a lost sense of humanity and hope for the future, 60% re-offend. Wake up Café recognizes a person's humanity, despite past transgressions, thus restoring hope and a second chance at life.
The ultimate objective is to have ex-offenders "wake up" and show others the way to "waking up." With a strong support system and an emphasis on brotherhood, a community of "wakeurs" has been built. Believing that huge life transformations can occur in the repetition of informal meetings inspired the "café" part of the name.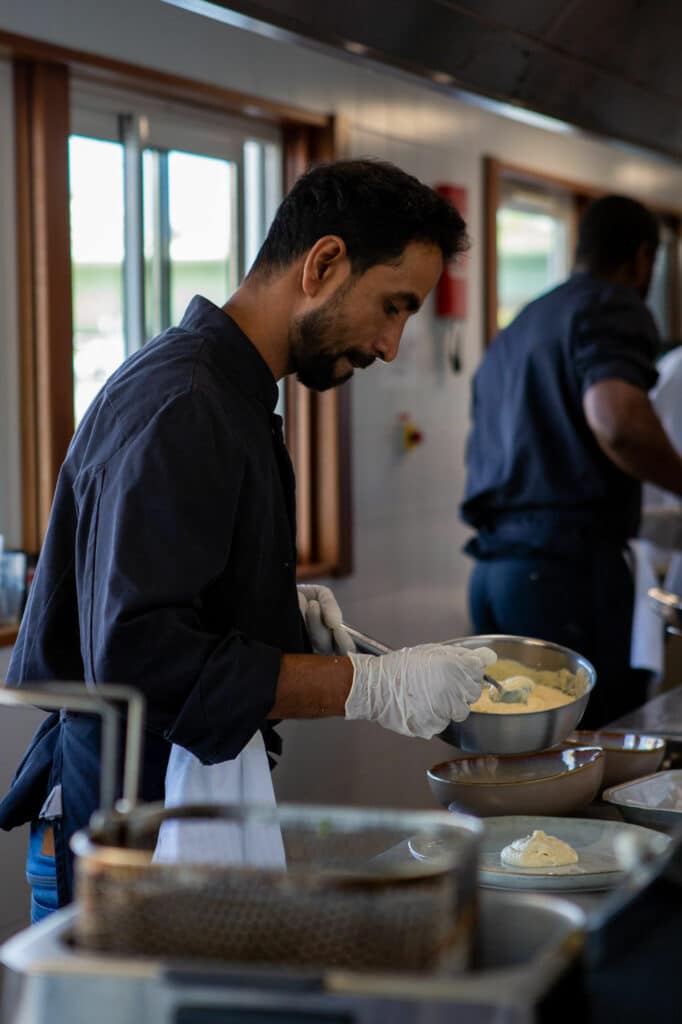 The Process of "Waking Up"
The process begins when an individual notices an advertisement in prison and expresses interest through a letter. After receiving the letter, a trained worker meets and evaluates the individual. A willingness to make a huge life change and the ability to form a mutually trustworthy relationship must be displayed. Once recruited and released, the work at Wake up Café begins.
Personal development workshops are held in the morning. Classes help develop self-confidence with the exploration of one's interests and skills. Public speaking, debate, philosophy, and theatre are some examples of ways in which "wakeurs" guide their self-development. Daily lunch is then shared with the staff, volunteers, and other "wakeurs" to favor exchanges of experiences and informal discussions. In the afternoon, workshops focus on professional development; they may learn how to write a CV or manage the workforce. "Wakeurs" can take however long they need to get ready to apply for a job. Once ready, applications are sent to jobs in their respective field of interest.
Clotilde has built an extensive network with more than 230 companies helping Wake up Café in various ways. Partners can finance the program, hire ex-offenders, or volunteer personal or professional development classes. With such an extensive network, job opportunities exist in every field. "Wakeurs" have obtained jobs in the cinema, restaurant, hospitality, and construction industry. Wake up Café truly helps ex-offenders discover their natural abilities and find a way to use them for the betterment of society.
Tackling Recidivism
The reoffense rate in France is 60%, which means that a prisoner has a 60% chance of committing a crime and returning to jail. When prisoners leave jail, the lack of support, motivation, and self-confidence provokes the recommitment of a crime. By working with "wakeurs" closely, for however long they need, Wake up Café has been able to divide the reoffense rate by 6, reducing the statistic to 12%. "It is a demanding process with strict and clear rules, but it is done with them and with a lot of affection and love [for their success]," said Barthélémy Delcampe, Delegate to the Executive Director.
Partnering with Friends of Fondation de France
With the help from US donors, Wake up Café can "wake" more people up and positively redirect their life. Funds help ex-offenders transform internally and re-enter the workforce with a new perspective. With $4,000, an ex-offender can be aided through Wake up Café for an entire year. As for the existing Wake up Café's, 8 currently exist in France, but the hope is to expand to 2 new cities in France every year. The hope is to be all throughout France one day and possibly in other areas, like the UK. If you would like to be a part of Wake up Café's mission of restoring humanity, consider donating to this philanthropic cause.