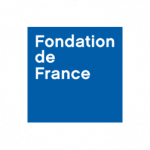 Several hundred thousand Ukrainians have had to leave their homes to flee the military offensive hitting their territory.
In coordination with several other European foundations, Fondation de France is mobilizing and launching an appeal for donations to provide emergency aid to vital needs of thousands of families.
Thanks to Friends of Fondation de France, US contributions will be used in particular to support local associations helping these families in the European countries welcoming them.
Read more about our latest actions
(c) Wojtek Radwanski_AFP