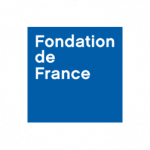 A magnitude 7 earthquake struck Morocco
A magnitude 7 earthquake struck Morocco on the night of September 8, 2023, killing over 2,800 people, injuring thousands and leaving thousands homeless. The death toll is rising by the hour.
Fondation de France, which has been in the area for several years, announced on September 9th the mobilization of 250,000 euros and an appeal for donations to reinforce its action and support the thousands of families affected by this disaster.
Fondation de France brings emergency aid to local populations after the Morocco earthquake
Fondation de France is once again on hand to help the disaster-stricken population of Morocco. Drawing on its experience in the region, and with the support of its local partners, the Fondation de France is rapidly deploying essential actions to support the victims (shelter, psychological support, etc.).
The intervention will first target the worst-affected areas of Morocco, particularly the isolated territories where help is harder to come by and populations are left to fend for themselves. In a second phase, it will carry out sustainable reconstruction actions (rehabilitation of collective buildings, economic recovery, etc.).
Thanks to the support of donors and foundations, Fondation de France has already been working in Morocco for over ten years alongside local associations and stakeholders, with a particular focus on the role of young people and women in society.
To learn more about the first actions taken, read this update
(c) Fadel Senna /AFP