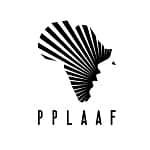 The Platform to Protect Whistleblowers in Africa (PPLAAF) seeks to provide the best legal defense for whistleblowers whose disclosures speak to the public interest of African citizens. The organization is especially active in DRC, Senegal and South Africa. It supports them pre and post-disclosure, tactically litigates wrongdoers where governments fail to act and researches and advocates for preventative and protective legislation.
PPLAAF's role demands judicial, investigative, advocacy and security intervention to facilitate not just protection of the whistleblowers but greater strengthening of consciousness and resilience from civil society, anti-corruption bodies, media, NGOs and citizens.
Learn more through our blog article published on January 12, 2022.