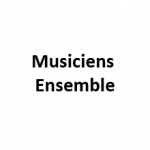 The purpose of Musiciens Ensemble is to promote music in all its forms, including the organization of live shows.
Every year since 2016, Musiciens Ensemble organizes at La Grange aux Pianos -in the village of Chassignolles- several festivals of lute, guitar, piano, chamber music and also opera, in spring and summer. These festivals offer concerts of high quality classical music by renowned international artists and emerging musicians. Often paired with an international academy, these festivals are also a training place for youth, as they offer students a high-level training given by international artists or teachers.
As a U.S. donor, you can support the Festival and international academy of lute, guitar and piano, as well as other concerts organized outside this festival.