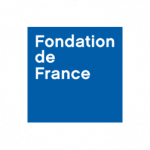 The Covid-19 crisis has brutally worsened the living conditions of millions of vulnerable people, pushing them into extremely critical situations: precariousness, isolation, psychological suffering, dropping out of school… This crisis has highlighted the latent fragility of whole sections of society. Yet other crises will come. Beyond emergency responses, it is now necessary to promote the development of new ways of life, production, housing, education, care, social organization…
Fondation de France 'Inventing The Future' program, was created at the beginning of the coronavirus health crisis to mobilize local French nonprofits that experiment, develop and share ambitious, long-lasting and innovative solutions in order to accelerate the transformation of our society.
This program aims to deeply improve the lives of the most vulnerable by supporting charitable and/or educational projects that make a difference and bring lasting answers, especially as their transversal approach tackle transversal issues, in various fields such as the environment, education, mental health or socio-professional integration, just to name a few.
(c) Theo Giacometti