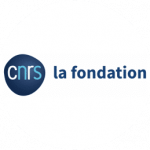 Mission & Vision
Fondation CNRS contributes to the development and promotion of CNRS (National Center for Scientific Research), a French multidisciplinary public research organization whose mission is to advance knowledge and be useful to society. It is dedicated to the promotion of scientific research in France, with influence in a wide range of scientific fields, including physics, chemistry, biology, earth and space, human, social, and digital sciences. 
Actions Led
In 2023, the foundation has been active in the support of research on biodiversity, ocean sustainability, polar zones, and open source softwares.
Projects that US Donors Can Support
With US contributions, CNRS Foundation will fund chairs, fellowships, prizes, conferences, and colloquium. It will also support research and innovation projects that can contribute to addressing major societal challenges such as climate change, educational inequalities, health and the environment.
Learn more through our blog article published on March 13th, 2023.
© Jean-Luc AUTRAN/L2MP/CNRS Photothèque