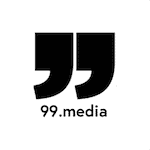 The purpose of 99 (also called 99.media) is to produce, subtitle, translate, stream, screen and promote documentary films in multilingual versions. Hence 99 showcases impactful, character-driven documentary films for free, subtitled in 10 languages so far, both online and in real life.
Thanks to Friends of Fondation de France, U.S. donors can support :
The development of a multilingual film education platform aimed at teachers working with students aged 10-18 in order to provide them with collaborative, academic tools.
Film screenings in theatres, community centres, universities, schools, public libraries, jails…
The addition of new languages to the project in order to reach new diverse audiences.